I turn individuals and leaders into
Strategists and Changemakers
Kyle, like many of us, has had a winding path to where he is today. The things he learned along the way have helped form and develop his unique consulting and coaching methodology.
After selling his second company at 28 years old, Kyle wasn't sure what to do, so he went back to school to study Psychology. Soon thereafter, his new mentor, a professor, asked him if he'd like explore consulting in the organizational behavior space.
It was in this role that Kyle was put in a situation that would dictate his career path from then on.
New to the consulting field, Kyle figured he'd be shadowing a colleague when he flew in to meet with the CEO and other executives of a billion dollar company. It wasn't until the night before the big meeting that he found out he and he alone would be going in.
In this moment Kyle had to make a decision: Bail, or take the risk and see how he did. It was then that the idea of Strategic Reaction was born. Instead of following his initial instinct and high-tailing it out of there, he decided to take a step back and assess what he wanted from the situation: Why not take the challenge head on and see how he fared?
It was a good thing he did because the company in question became a client for 5+ years.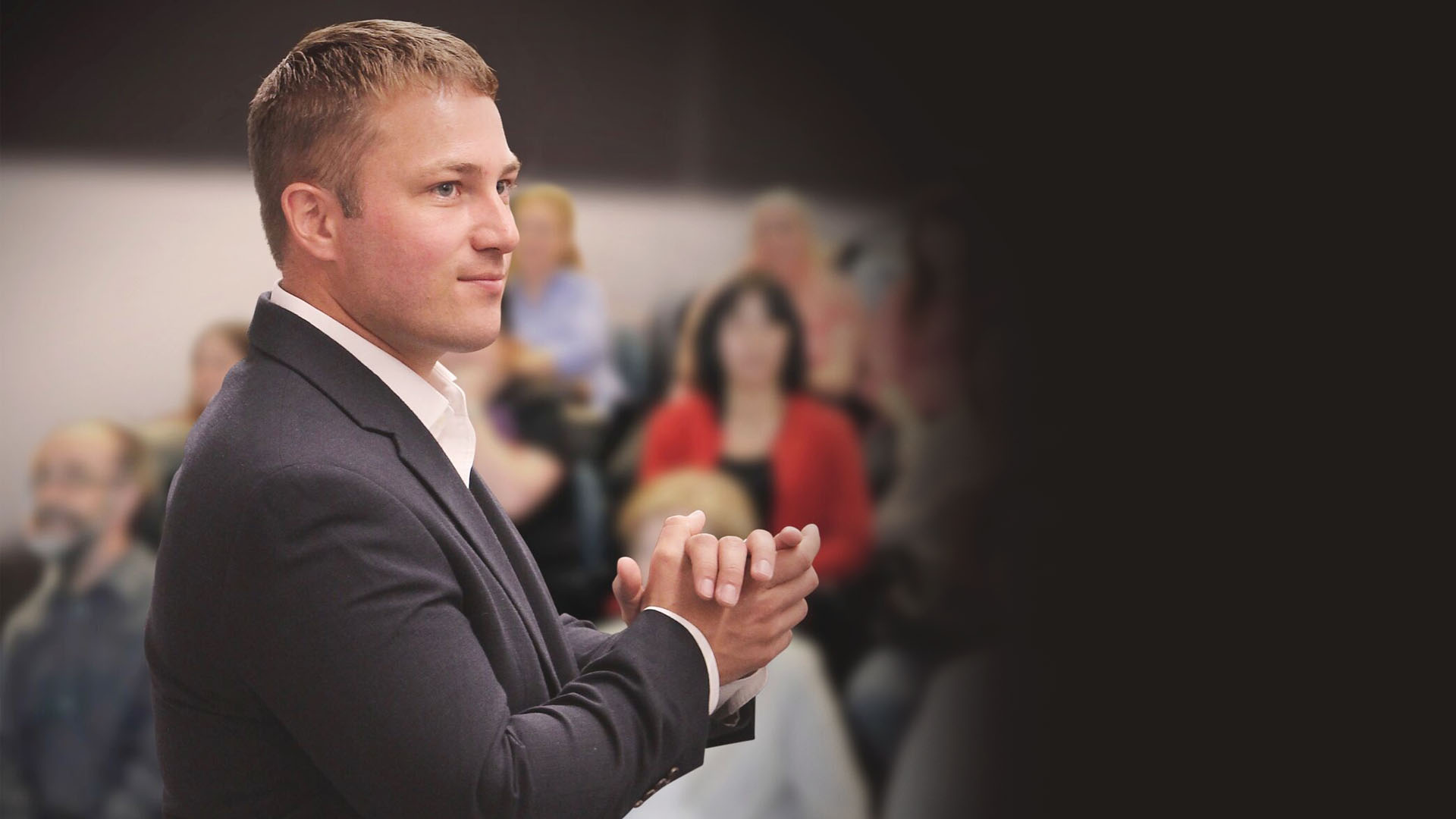 Kyle ended up becoming a strategy consultant for Fortune 500 companies, but something didn't sit right with him.
All of these businesses were focused on one thing: Profit.  Whose life would really be different based on that additional margin? He'd had too many experiences where profit continued to rise, but no one's life was getting any better.
From this line of questioning came the seed for Absolute Value Creation, a policy that rejected profit for profit's sake and instead prioritized positively impacting people's lives while increasing returns.
Today Kyle teaches this powerful and sustainable strategy approach to organizations dedicated to maximizing value creation and making a difference in the lives of their employees, their customers, the public, and themselves.
In addition to coaching companies on The Art of Strategic Reaction and Absolute Value Creation, Kyle is also the CEO at Spark Policy Institute, Founder of Choice Strategy Group, an official member of the Forbes Coaches Council, and has been published in The New York Times, Forbes, The Huffington Post, and The Good Men Project.

Spark Policy Institute develops innovative, research- and community-based approaches to help our partners solve complex societal problems that defy easy solutions.

Choice Strategy Group understands market trends and uses industry expertise to expose hidden opportunities that create long-term value.
At Choice Strategy Group, you can trust our team to push you, and lead you to Absolute Value Creation.
Kyle Brost Intl turns leaders and individuals into strategists and changemakers. The team of coaches and facilitators are committed to teach you the skills needed to adapt rapidly and strategically in an ever complex and dynamic world.