I turn individuals and leaders into
Strategists and Changemakers
Kyle, like many of us, has had a winding path to where he is today. The things he learned along the way have helped form and develop his unique consulting and coaching methodology.
After selling his second company at 28 years old, Kyle wasn't sure what to do, so he went back to school to study Psychology. Soon thereafter, his new mentor, a professor, asked him if he'd like to become a consultant in the organizational behavior space.
It was in this role that Kyle was put in a situation that would dictate his career path from then on.
New to the consulting field, Kyle figured he'd be shadowing a colleague when he flew in to meet with the CEO and other executives of a billion dollar company. It wasn't until the night before the big meeting that he found out he and he alone would be going in.
In this moment Kyle had to make a decision: Bail, or take the risk and see how he did. It was then that the idea of Strategic Reaction was born. Instead of following his initial instinct and high-tailing it out of there, he decided to take a step back and assess what he wanted from the situation: Why not take the challenge head on and see how he fared?
It was a good thing he did because the company in question became a client for 5+ years.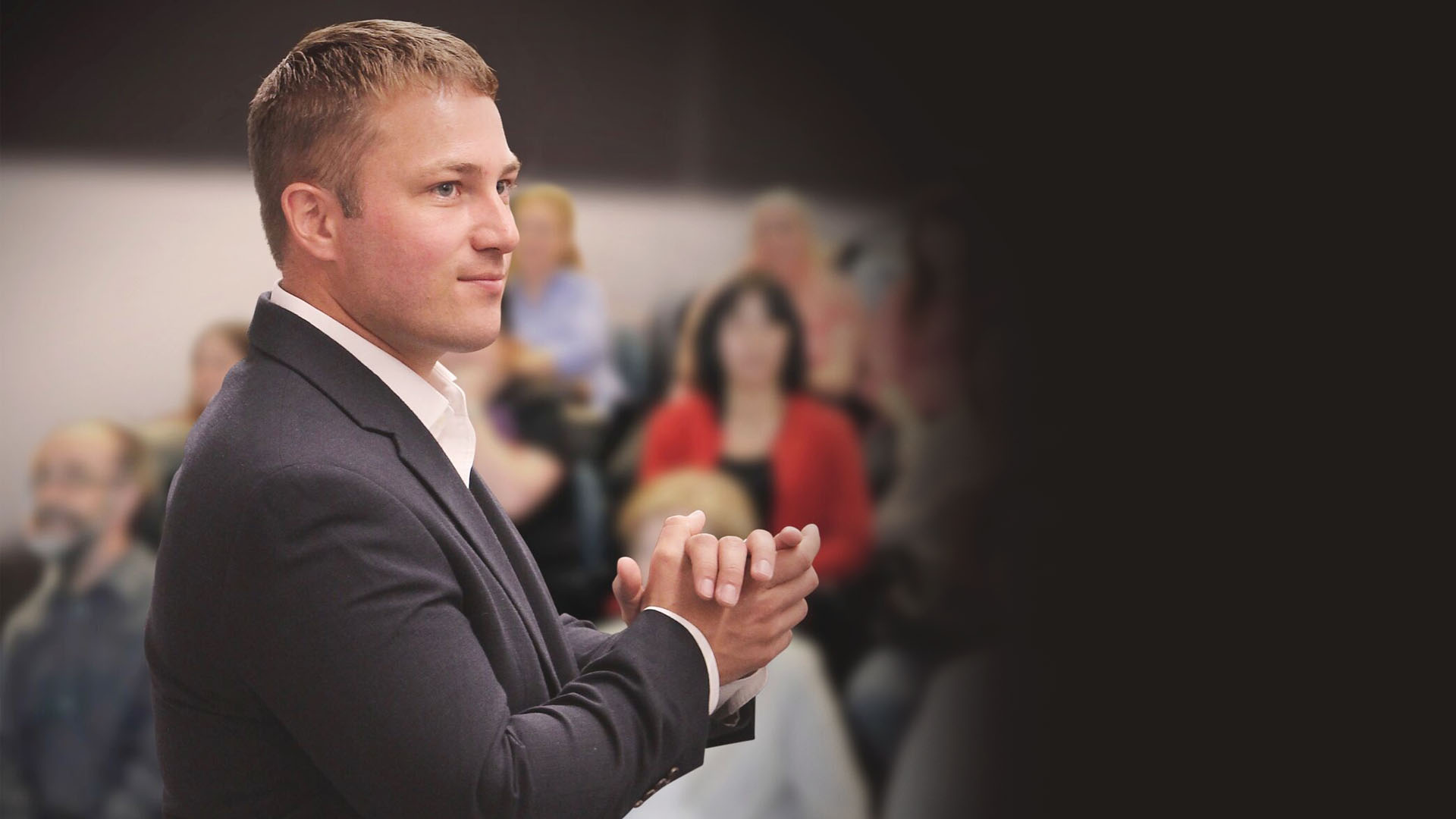 Kyle ended up becoming a strategy consultant for Fortune 500 companies, but something didn't sit right with him.
All of these businesses were focused on one thing: Profit. He'd had too many experiences where profit was rising, yet no one's life was any different or better. Whose life would really be different based on that additional margin?
From this line of questioning came the seed for Absolute Value Creation, a policy that rejected profit for profit's sake and instead prioritized maximizing value creation while still increasing returns.
Today Kyle teaches this strategy to organizations dedicated to maximizing value creation and benefiting the lives of their employees, their customers, the public, and themselves.
In addition to coaching companies on The Art of Strategic Reaction and Absolute Value Creation, Kyle is also CEO of Spark Policy Institute, Founder of Choice Strategy Group, an official member of the Forbes Coaches Council, and has been published in The New York Times, Forbes, The Huffington Post, and The Good Men Project.

Kyle Brost is ready to help you harness the power of emotion to get what you want from your business. Utilizing the tools of The Art Of Strategic Reaction and Absolute Value Creation, Kyle can take your team from reactionary to strategic, from solely profit-driven to Absolute Value Creators.
Learn More About
Kyle Brost

"I had the pleasure of meeting Kyle, when he was one of my instructors. It was not the easiest environment to teach in, but he was very good at balancing the personal with the professional in a way that kept everyone engaged. He had a deep knowledge of the material, but was able to explain it in a way that we could readily understand."

"I've had the opportunity to work with Kyle on some important projects for almost a year. Kyle is a strategic thinker and does a great job of working with clients to help them think differently, see possibilities, and develop specific, actionable plans to change their businesses. He stays current with the latest thinking and is superb at applying those concepts to real-world situations. Kyle also has a very uplifting, encouraging approach to life and helps people see things as both positive and possible."​

"In my experiences with Kyle, he has been a highly effective consultant and engaging presenter. He has a tremendous ability to think strategically, to skillfully challenge the thinking of others and to make complex ideas easily understandable by sharing common experiences."

"In a very spontaneous coaching session, Kyle was able to listen to my current challenge and provide me with a simple, straightforward, and powerful tool that I was able to use immediately! It was a slam dunk!"

"Kyle spoke to our general membership a few times and has a focused and creative approach to connecting with the audience and driving home essential messages. His unique style uses stories and interactions that make the key messages easy to learn and apply to life and work."

"Kyle has a great natural style and outstanding skills to keep a big room full of people under controlled. As a result, the level of engagement of the group was awesome. I will consider Kyle for future training programs without a doubt."

"Kyle Brost has an uncanny skill for seeing the big picture and matching that with meaningful action. He is able to unlock the potential of individuals and organizations, bringing them to new levels of achievement."

"I had the privilege of experiencing Kyle's energetic and dynamic presentation approach at a recent conference in Maui, HI. The content was excellent, the visuals outstanding and he kept the entire audiences' attention throughout."

"Kyle provided timely coaching and key insights into organizational dynamics as I was building my team at ____. He can help you and your team succeed!"